OTRS CE Version 6.0.38 Released with Refreshed Customer User Interface
We are pleased to announce that we have released ((OTRS)) Community Edition version 6.0.38 today. This version introduces the modernized customer user interface that we teased last week.
Enabling the Modern Customer User Interface
Each customer user can turn on the new interface by going to "Preferences" and checking the option "Use modern variant":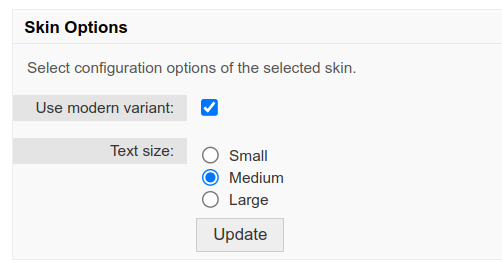 The system administrator can also turn on the new version by default, using the system configuration setting "Loader::Customer::DefaultSkin::UseModern".

Give It a Try!
The latest version is up for grabs in the Downloads section.
Note: Please be advised that at this time the new customer user interface is not yet complete and might not work correctly in some system configurations. If you use the system in a time-critical business environment, or with additional packages such as OTRS::ITSM, we suggest you keep using the standard version until the new one becomes mature.